STEM Festival
Putting the "wow" in science, technology, engineering and math (STEM), that's what this event is all about.
Each fall for the last five years we've held the Dow Great Lakes Bay STEM Festival at Delta College. This two-day event is an engaging, hands-on, informal environment for area youth and their families to experience STEM. Through this event we're able to show students concepts on a much larger scale than teachers can pull off in the classroom.

Save the date
Mark your calendars for Friday, October 12 and Saturday, October 13, for the 2018 event.
The first part of Friday from 8:30am – 2pm is reserved for pre-registered 6th, 7th and 8th grades.
New this year – Friday evening session from 6 – 9pm is FREE and open to the public.
Saturday's session from 11am – 2pm is also FREE and open to the public. Please note the time change. Registration for both public sessions is not required, but pre-registration provides you with a chance to win a prize. Make sure to register early.
Plus, there's the opportunity to meet with before and after school groups that could continue the excitement after the event ends, the opportunity to meet with colleges and universities to explore higher education options and the opportunity to meet with professionals from a variety of careers in an environment that really encourages one-on-one interaction between young people and professionals.
Registration IS UNDERWAY
Friday, October 12, 8:30am – 2pm
Middle school registration is now closed. It will be reopened if space becomes available.
Friday, October 12, 6 – 9pm and Saturday, October 13, 11am – 2pm
The event is open to the public on Friday evening and Saturday. We invite you to pre-register to attend the festival. Registration is not required, but you can pre-register for a chance to win a prize by using this Friday/Saturday registration form. We hope to see you there.
Partner sign up for both days
If you are interested in participating in this exciting event, please complete the partner signup form with your organization's information.
Volunteers Needed
Please consider volunteering by completing the online volunteer registration form . For volunteers under the age of 18, a parent signed waiver is needed. Please bring the parent signed waiver form to the volunteer check-in station when you arrive for your assignment at the event.
Highlights from last year
In 2017, we hosted more than 3,200 middle school students on Friday. And, we estimate that over 3,000 additional visitors enjoyed the Saturday event. Over the past five years we've impacted the lives of more than 16,000 middle school students on the Friday events alone!
It's an event that exemplifies collaboration within our community! We sincerely thank our partner, Michigan Technical University's Mind Trekkers, our many volunteers and our generous sponsors.

The Dow Great Lakes Bay STEM Festival sponsors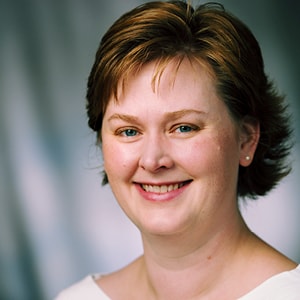 "Statistics show that fewer students are continuing to study STEM fields past middle school, while at the same time STEM careers are growing, causing a deficit of skilled workers in these areas. This event is an excellent opportunity for students to re-engage in fields that have strong forecasts for future growth and earning potential and to see how much fun they can have while learning."
Cindy Drake
Professor of Biology