Fast Start™ Training Programs
Delta's Fast Start™ training programs are a great way to gain some valuable skills that local employers are looking for. All programs are accelerated and range from 3.5 to 13 weeks. That means you can get the tools you need to start working faster.
Funding support for training costs may be available for those who qualify. Individuals are encouraged to visit a Great Lakes Bay Michigan Works! offices in Bay, Midland, Saginaw Gratiot and Isabella counties to learn more about training options. Qualifications vary based on type of training. All programs require a high school diploma or GED and WorkKeys® testing.

Apply now!
Want to earn $16.64 – $24.67 per hour as a Chemical Process Operator? Apply now for Delta College Chemical Process Operator Fast Start™ Applications are due March 1. See application for qualifications which include a minimum two years of work of experience.
This 13-week, 520 hour accelerated training program is designed to prepare individuals for careers as Chemical Process Operators and is scheduled to run March 18 – June 14, 2019.
Limited seats are available for this training. All applicants are encouraged to visit Great Lakes Bay Michigan Works! to take Work Keys tests and see if you qualify for financial support to pay for training.
Over 95% of those who successfully completed have received full time job offers. Benefits of the program include: short term job training leading to employment, participants earn 23 academic credits at Delta College, and 50% of the training is done in a hands-on lab.
Want to learn more? Attend an information session and meet representatives from employers, Delta College and Great Lakes Bay Michigan Works!
January 10, 1:30pm – Great Lakes Bay Michigan Works!, 312 E. Genesee, Saginaw
January 22, 10am

–

Delta College Room J131, 1961 Delta Road, University Center
January 31, 1:30pm

–

Great Lakes Bay Michigan Works!, 1409 Washington, Midland
February 15, 10am

–

Great Lakes Bay Michigan Works!, 4061 N. Euclid, Bay City
February 19, 1:30pm

–

Great Lakes Bay Michigan Works!, 5889 E. Broadway Street, Mt. Pleasant
February 21, 1:30pm

–

Great Lakes Bay Michigan Works!, 1409 Washington, Midland
February 26, 1:30pm

–

Great Lakes Bay Michigan Works!, 312 E. Genesee, Saginaw
Training Programs
Computer Numeric Control (CNC)
Manufacturing Assembly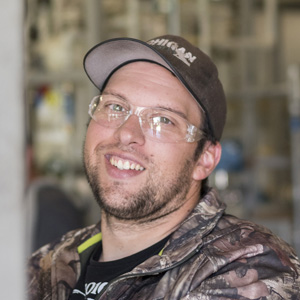 "The hands on portion of the class is extremely helpful and makes the classroom materials easy to translate to real world experiences. There is no other program in the area that gives you the experience this class does with such a great opportunity for employment."
Spencer Mulder
Chemical Process Operator Fast Start™ Graduate