Go Ahead, Think Big
Like many nurses in the Great Lakes Bay Region, Dr. Wanda Zenzen started her career with an associate's degree.
Now a professor in Delta's nursing program, Zenzen can relate to many of the struggles her students may face – being a parent, working a full-time job while going to school, or both. "When I started off in my associate's degree program, I was a single mom with two children at home," said Zenzen, who teaches mental health nursing. "I think that by sharing my story, it gives them a little bit of encouragement to show them that I did it, so they can too."
"Delta is a wonderful college with wonderful faculty and we're here for their success. We give students what they need to be successful regardless of their educational goals."
Wanda Zenzen
Professor of Nursing

After getting her two-year degree, Zenzen began working in critical care while also working on bachelor and master degrees at the University of Michigan, becoming a nurse practitioner. She's worked at Delta for over a decade now. She believes her experience has helped her tremendously in her role as a faculty member, saying that she and other faculty members encourage students to think big and to consider pursuing an advanced degree.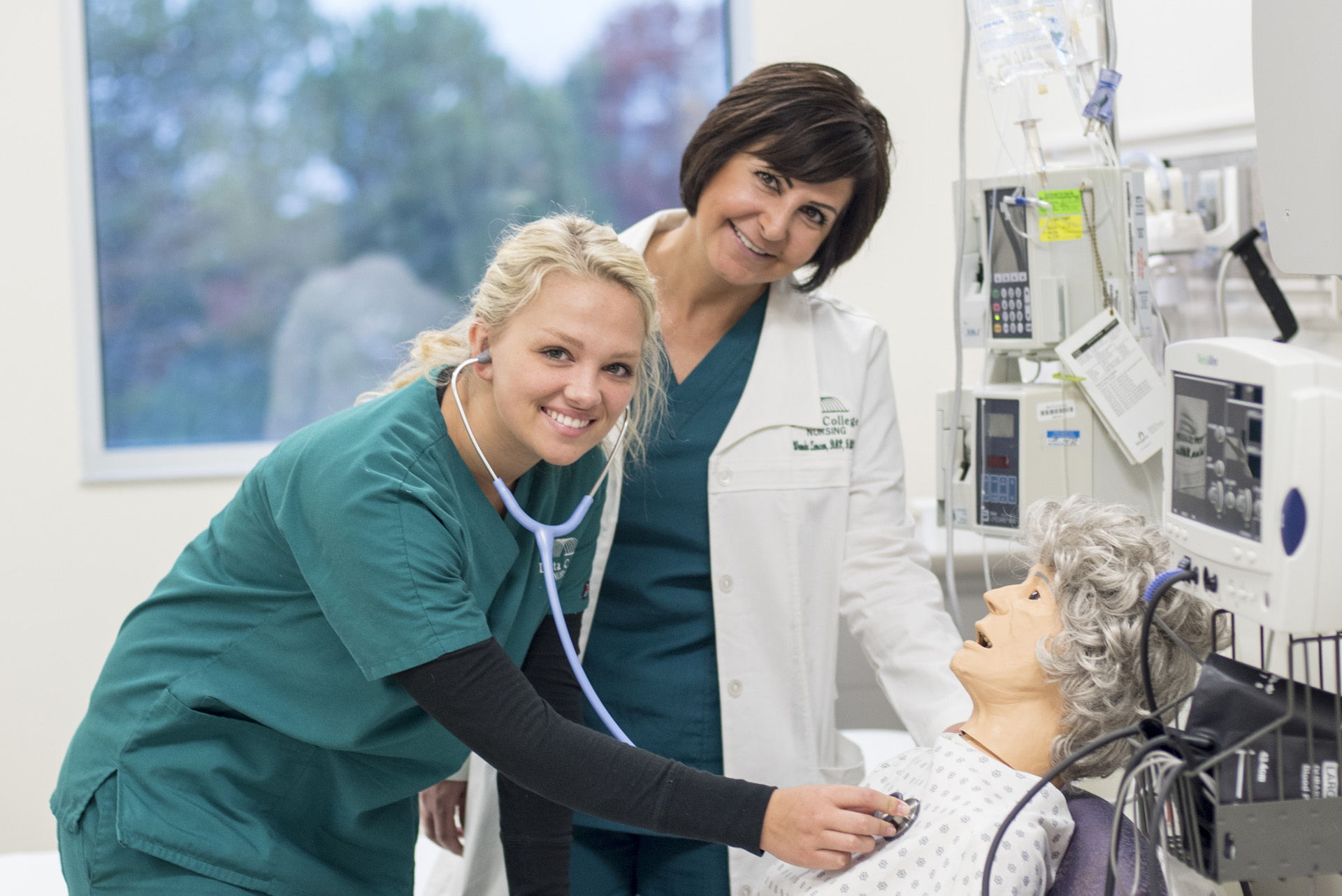 "I always tell students to use the nursing program as a foundation," Zenzen said. "Delta's program prepares students to work in the community. It also prepares them to go on and obtain higher education." But not all students need to go on, she said. "I think that sometimes students feel like they have to go to a four-year university and that's not the case," Zenzen said. "Delta is a wonderful college with wonderful faculty and we're here for their success. We give students what they need to be successful regardless of their educational goals."
Many of Delta's students, including those in the nursing program, are non-traditional and may be a little older than some of their classmates. Zenzen recently ran into an older student she had encouraged to stay in the nursing program. The woman did, going on to complete her master's degree when she was well into her 50s. "She held my hands and told me that it was because of my words of encouragement that she went on," Zenzen said. "That touched me."