Brittani Thornton is getting down to business
"After high school we ended up moving around a lot," Brittani says. "So now I'm circling back to my career and educational goals. When Michigan's Futures for Frontliners scholarship program was initiated in 2021, I saw an opportunity."
The Midland resident was working full time and thinking about starting college during a global pandemic; she needed options, and Delta is all about options.
"Having the flexibility to take online classes while working, that to me was the biggest difference between Delta and some of the other colleges," she says. "Delta just makes everything easy."
Dream big. Set goals. Take action
Brittani chose Delta's general management program because she knew she wanted to transfer on to earn her bachelor's degree. Currently, she's planning to use the 2+2 transfer pathway to Northwood University to study international business.
"I chose Delta College because of its reputation locally," she says. "I chose the general management program because I wanted to have flexibility with career options going forward."
Brittani wants to combine personal and professional interests to help change the world.
"I know this may sound weird," she says, "but my goal is to work for the United Nations in countries around the world as a part of their peace program. Both elements of that are intriguing to me, international travel and global peace. Delta was my first choice because I know they can help me get there."
Honors program
Delta College offers students numerous paths of involvement that can benefit them academically and socially. The honors program is one.
"I was invited to join the honors program after I made the vice president's academic achievement list my first semester," Brittani says. "There are benefits – like a special designation on your transcript, leadership opportunities within the local and national honor society, and being able to register early for classes – but honestly, the opportunity to be a peer mentor is what I find most rewarding."
Want to join the honors program? Find out how at delta.edu/honors.
Are you interested in starting a career in management? Learn more at delta.edu/programs.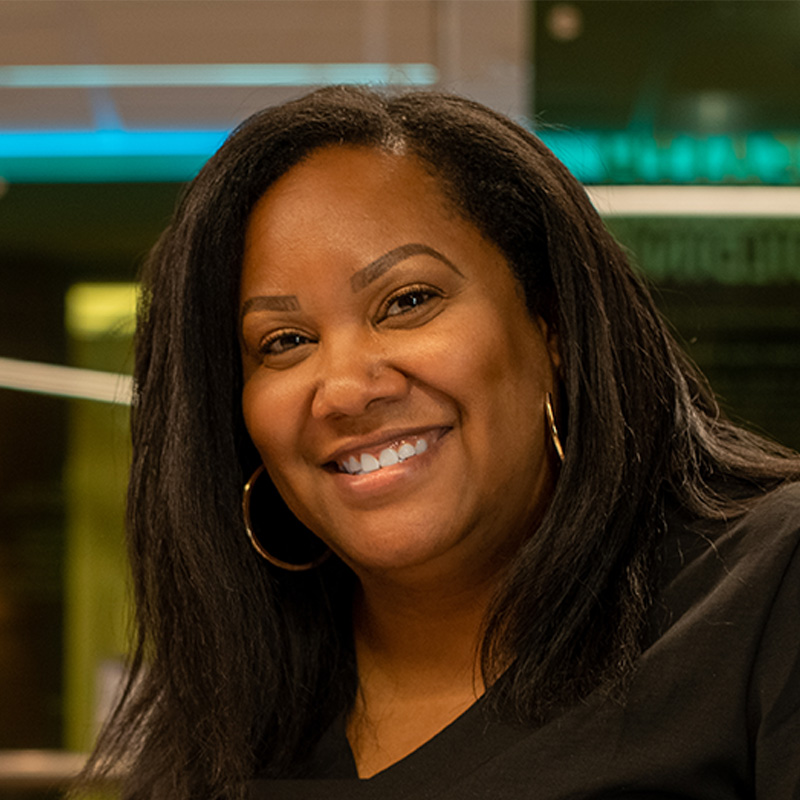 "The online experience at Delta has been great. Having the flexibility to do coursework after work and knowing you're progressing toward your goals is just amazing."
Brittani Thornton
General Management Program