Schools & Groups
A field trip to the Delta College Planetarium is an interactive learning adventure for groups of all ages. The shows at Delta's Planetarium bring science to life and encourage an excitement for learning.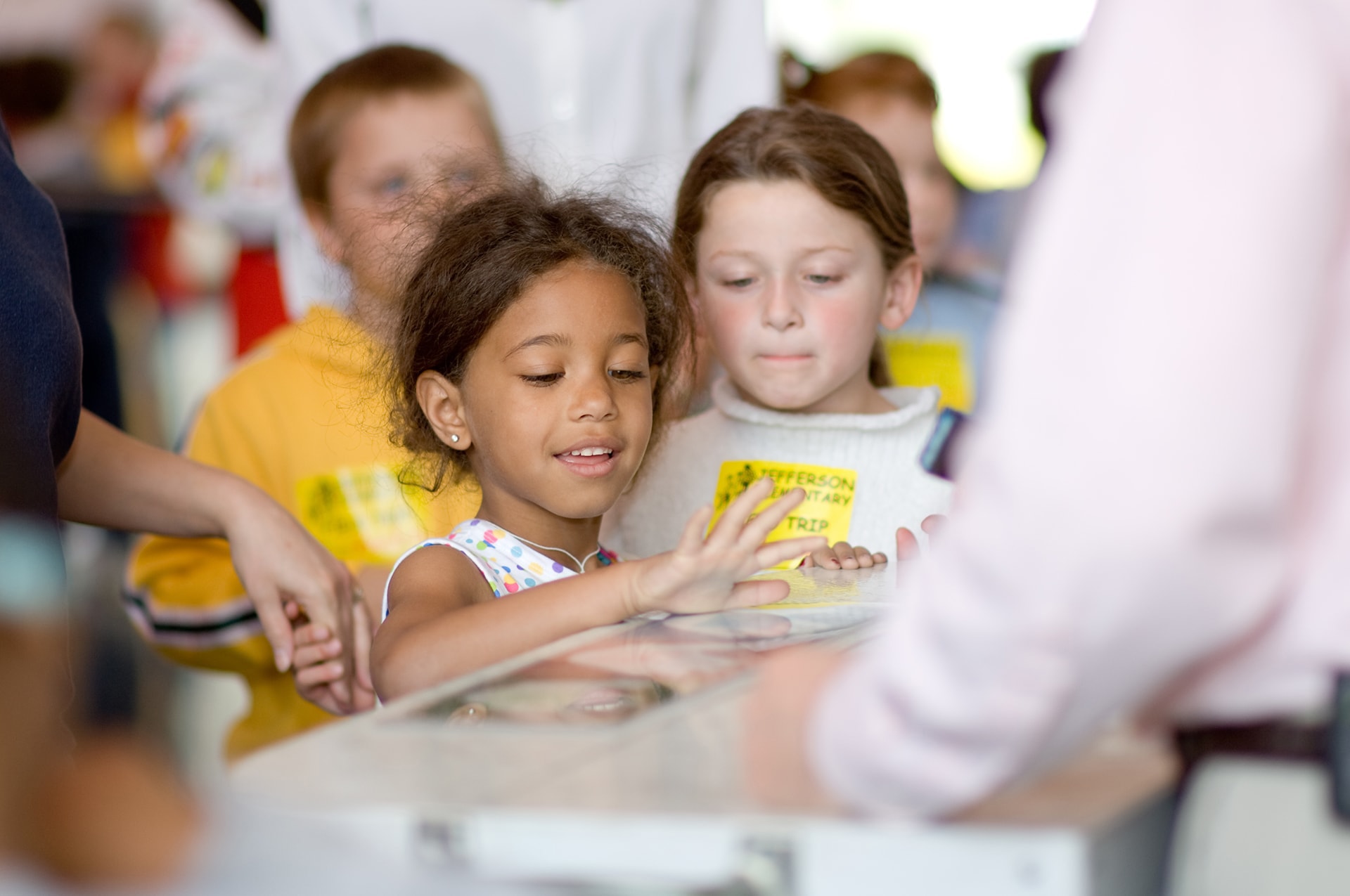 Group Categories
The Delta College Planetarium hosts a variety of programs appropriate for many different groups. Select your group category from the ones listed below to see program details tailored for your group. If your group's needs differ significantly from all the categories listed, please reach out to the Planetarium for further information.
Make Your Reservation
All groups from schools or other organizations must have reservations. Please contact us at least two weeks in advance of when you would like to come.
Before you call
Check our Group Show Availability at the bottom of the section relevant to your group category.
Check your transportation availability.
Have a first and second choice of possible dates and times.
Schools and private groups can choose any title from our Show Library.
Please note: A minimum of one week's notice is required for any cancellations. Failure to cancel in advance will result in being charged a $75 fee, except for weather issues or other verifiable reasons acceptable to Delta College.
Reservation information
Age level.
Number of children, adults, seniors in your group.
Name of person in charge of group.
Organization name, address and phone number.
Preferred dates and times with first and second choices.
If you have a group with disabled individuals, please inform us when you make reservations so we may plan with you to try to meet their special needs.
Show you would like to see. Visit our Show Library for a complete list of shows we offer.
Before you come
If you are bringing children or students, please arrange for 1 adult chaperone for every 10 children. Chaperons are required to supervise groups at all times.
Review expected behavior with your group.
Collect admission fees prior to your arrival.
When you arrive
Allow at least 15 minutes before the scheduled program start time.
The Group Leader must check in at the gift shop to verify numbers and pay fees.
Enter the building at the Water Street main entrance (across from Wenonah Park) if you are arriving by bus. Buses may drop groups off at this door and park there during your visit. Water Street in Bay City is a two-way street and signs indicate the best location for bus loading and unloading. Cars should park in the Planetarium parking lot off Sixth Street.
Attend to personal needs prior to being seated in the theater.
Food and drinks are not permitted in the theater.
Before and after the show, you are welcome to take pictures in the theater. Once the show starts, however, please refrain from taking pictures or using your cell phone.
Due to dark conditions during the program, anyone who leaves the theater will not be readmitted. Chaperons must supervise children using restrooms.