Program Overview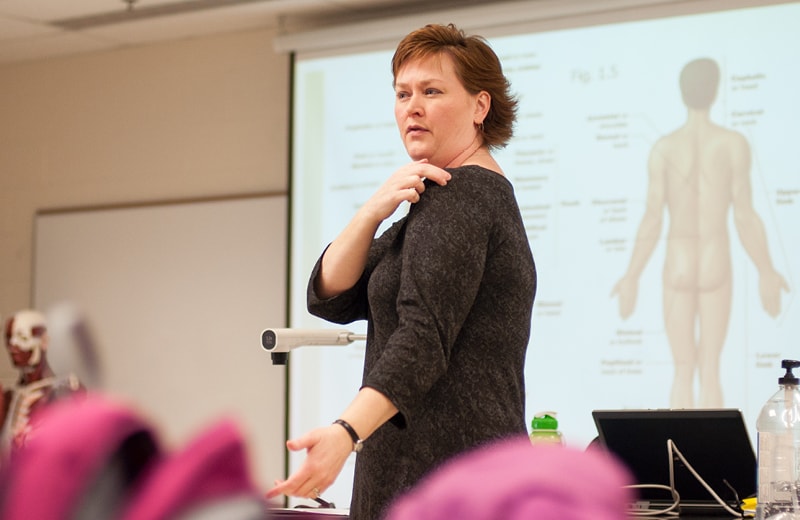 The Health Foundations Advanced Certificate was designed to offer you a broad knowledge base in applied healthcare. If you decide you'd like to continue into another healthcare field, you'll have completed coursework that builds or supports other advanced certificate or degree options in career fields like dental hygiene, dental assisting, diagnostic medical sonography, nursing (practical or registered nurse), surgical technology, physical therapy assistant, respiratory therapy or radiography.
Track 1: Certified Nursing Assistant
Certified nursing assistants, often called CNA's, work under the supervision of registered nurses or licensed practical nurses in a variety of settings including long-term care facilities, hospitals and in-home care. CNA's are responsible for assisting people with all personal care including eating, dressing, grooming, bathing and toileting. You will also learn safe transfer techniques, range of motion exercises, and how to take temperature, pulse, respirations and blood pressure. Techniques for caring for dementia patients is also included.
The minimum length of a CNA program is 75 hours, Delta spends 116 hours training and teaching students. More hours of training provide more education and more preparation for the reality of the working world. The courses include American Heart Association BLS Provider (which includes CPR) and First Aid training and certification upon successful completion.
Upon successful completion of the CNA courses you will be eligible to take the Michigan Nurse Aide examination and then meet the requirements to become a certified nursing assistant which can lead to employment in acute or long-term care areas.
Track 2: Phlebotomy Technician
As a phlebotomist, you'll draw blood from patients and take blood specimens to the laboratory to prepare for testing. You must be attentive to detail, work well under pressure, have excellent manual dexterity, great communication skills and really enjoy working with people. Become an important member of the clinical laboratory team.
Upon successful completion of the PHB courses you will be eligible to take the Registered Phlebotomy Technician examination through American Medical Technologists which can lead to employment in laboratory settings.
---
Earning Potential
Interested in starting a career in healthcare? Learn more about our region's employment outlook and career opportunities you can pursue in this field of study.
Provide basic patient care under direction of nursing staff. Perform duties such as feed, bathe, dress, groom, move patients, or change linens, as well as transfer or transport patients. Includes nursing care attendants, nursing aides and nursing attendants.
median annual salary
annual job openings
are currently employed within the State of Michigan Prosperity Regions 5 and 6.
This number is expected to over the next four years.
of current workers will reach retirement age within the next ten years.
Visit Career Coach for more details.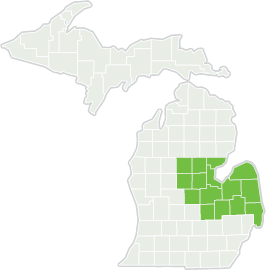 ---
Why you should choose Delta
Convenience
Life is busy. But that shouldn't get in the way of your education. Delta offers classes at night, on weekends and online to make taking classes and getting that degree easier. Plus, Delta has three centers so you can take classes even closer to home.
Free tutoring
At the Teaching Learning Center, located in the Library, we offer tutoring on a wide variety of subjects, and help with developing study and learning skills. Most tutoring is on a walk-in basis but we do have some online tutoring options.
Best of all, it's free for currently enrolled Delta students. Just another way we demonstrate our commitment to helping students succeed.
Facts & Figures
With a student to professor ratio of 16 to 1, our students get personal attention.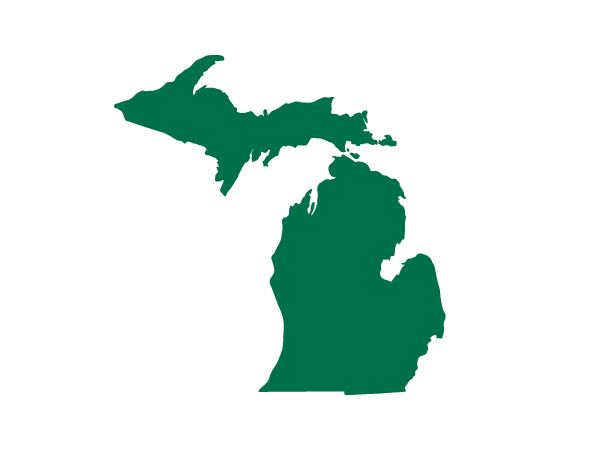 80% of grads from the last five years live in the tri-counties. 97% live in Michigan.